If you missed our open days, not to worry. Contact us on here or drop in to the club, and we can arrange the best time for you to join us for your own taster session.
Training Times:
Gig Taster Sessions - Every Monday - 5:30pm to 7pm
Juniors (Ages 11 to 18): Mondays - 5.30pm to 7pm, Wednesdays 5.30pm to 7pm and Saturdays 9am to 11am.
New junior members can try out rowing at any training session.
Seniors (Ages 18 to 100): New members: Tuesdays 6pm to 8pm.
All other seniors see training timetable.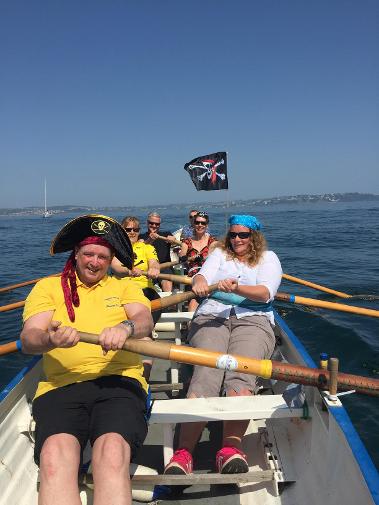 Shiver m'timbers! Off to Brixham Pirate Festival.
Perfect weather for our open days. Each boat in the picture has a couple of crew members trying rowing for the first time.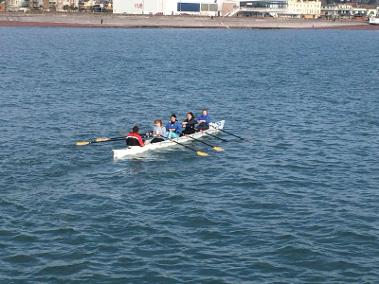 Sunny Sunday with Emma in 3 seat, for only her 3rd time out in the boat.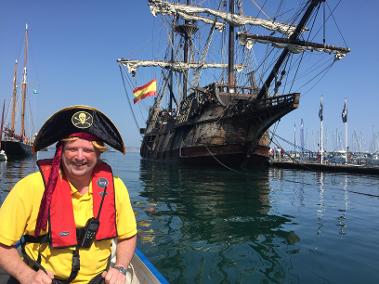 Getting ready to board the enemy ship and raise the Jolly Roger?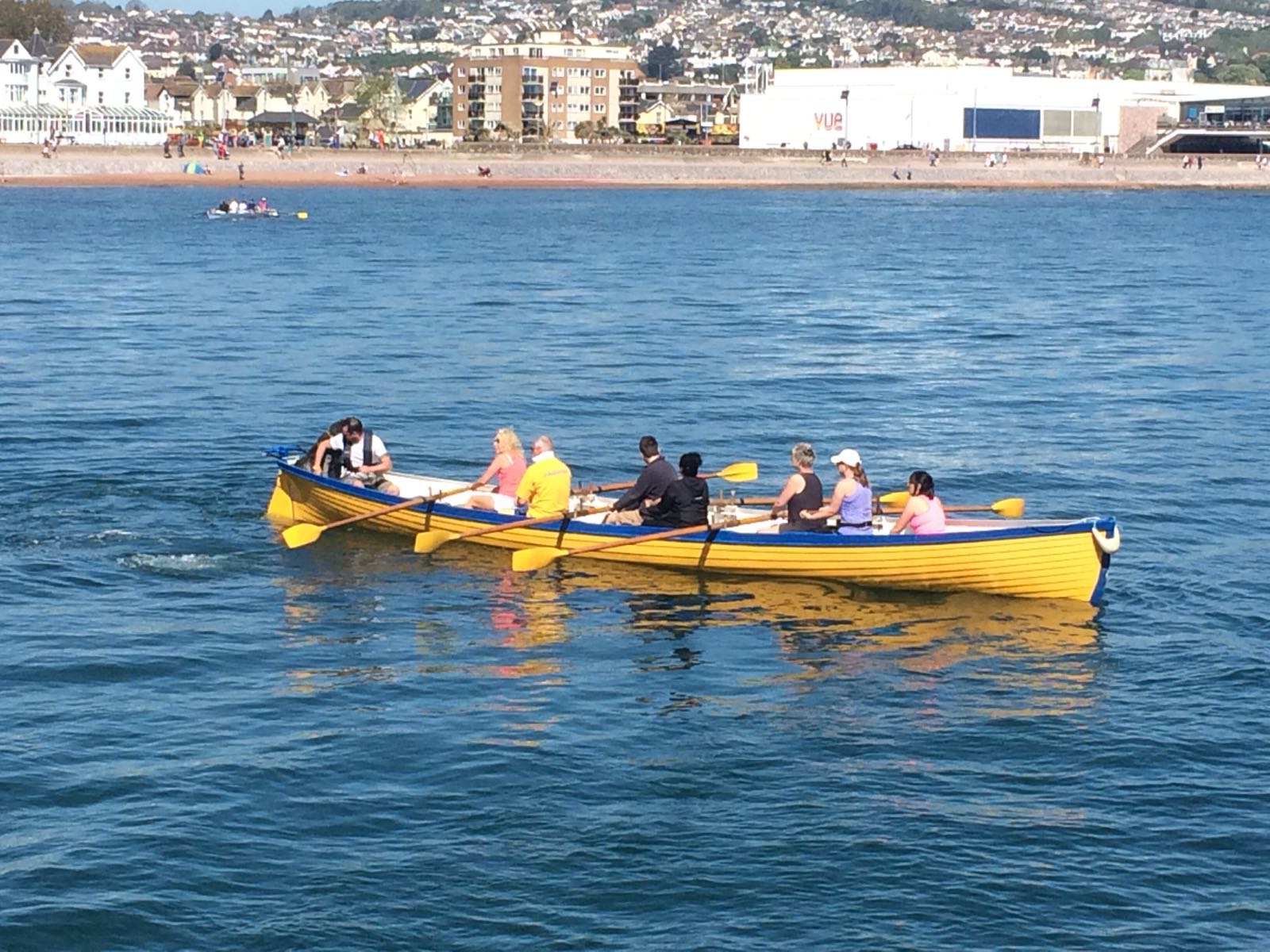 There seems to be a peg missing.....I'll ask Lee where it is.
1st April today, but no fools in this boat (except Shelly)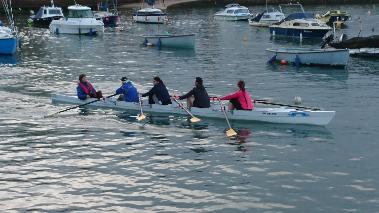 Nice to see Ali having a go at skiff rowing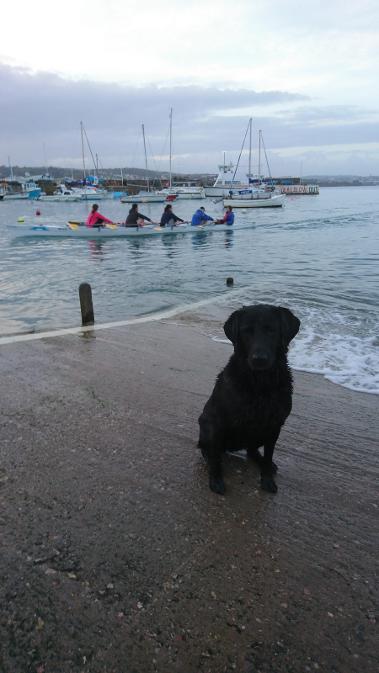 Poppy not impressed with the rowing skills on show